12 PUNTO TRT SCRIPT DAYS
CO-PRODUCTION PRIZE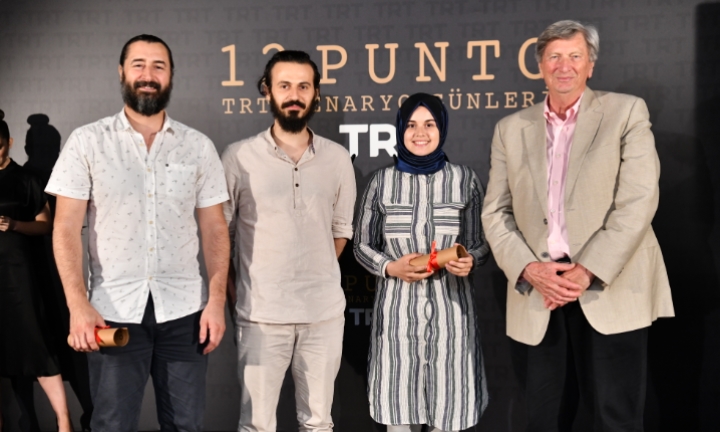 TO CARNATIONS A SONG
CREW
Director: Bekir Bülbül
Writers: Büşra Bülbül – Bekir Bülbül
Producer: Halil Kardaş
SYNOPSIS
Musa, an old and stubborn man, has lost wife in the city where they live as refugees. He wants to bury her body in the land she was born and raised upon his promise to her and he takes the road with his granddaughter Halime. Bus and truck drivers don't want to take these two refugees travelling with a coffin. Because of poverty, they have to keep going on foot. But the coffin can't withstand being dragged and the road conditions for long and it starts to fracture and break off after a while. In addition to these problems, with the debility of old age and the weakness of his granddaughter, Musa tries to reach the border in difficult weather conditions. Furthermore, the conflicts along the border are still on.
-----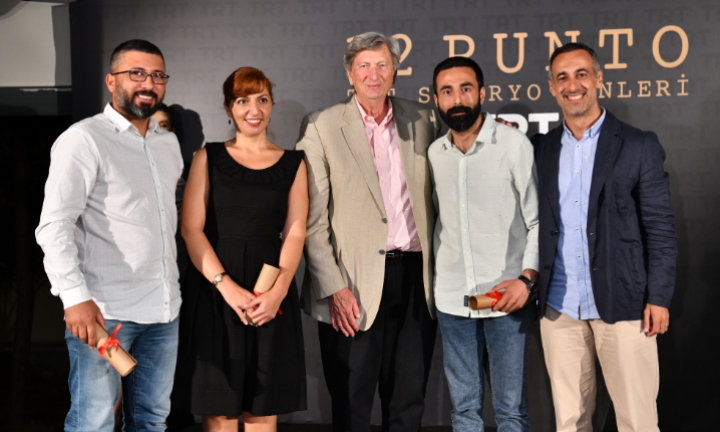 COURTYARD
CREW
Director: Ceren Şahan
Writer: İbrahim iris
Producers: YazıTura Film Media –Erdal Bali
SYNOPSIS
Year 1981. İsmail (10), has been living in Bakırköy Mental Hospital since 1977. The effects of the 1980 Military Coup are still felt in the hospital. When Sibel (13) comes to the hospital, Ismail will do something he has never done, and he will ask questions! Will he be able to see the world beyond the high walls of the courtyard with Sibel's idea of escaping from the hospital? Will Sibel and İsmail be able to pedal together to freedom?
-----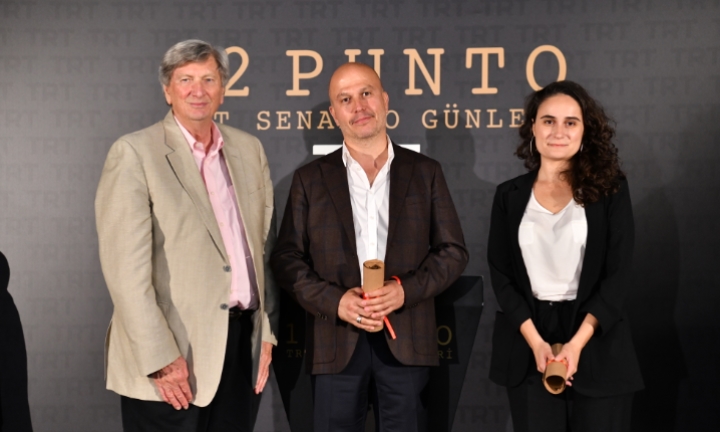 LIKE A LIMBLESS TREE
CREW
Director: Tunç Davut
Writer: Tunç Davut
Producer: Tekhne Film Yapım – Uğur Uzunok – Tunç Davut
SYNOPSIS
Terminally ill REFİK(70) gives his Syrian refugee carer, Gülizar(30) money to flee to Greece with her two boys. As he is preparing for the upcoming Eid to announce his diagnosis to his children, Gülizar vanishes, leaving the boys behind with Refik. Refik's son, İHSAN(45), has been lately visiting him more often. Totally ignorant about Gülizar's absence, he insists on his father to sign over the family land in the village to start a new business. Refik's decision to broach the subject with his daughters makes him furious. As Eid approaches Refik's daughters show up, finding him worried sick by Gülizar's disappearance. NALAN(35) seems to be attentive about her father's worries and helps him find her. Their search leads them to Basmane, a refugee district in Izmir. Nalân is afraid of getting into trouble when she sees Refik interacting with shady-looking men. İhsan sees the Syrian boys as a burden and takes them to Gülizar's neighbour. What he tells Refik is that Gülizar came back to pick up the boys, but has now left for good. Refik knows his son is lying. During a visit to the cemetery on the first day of Eid, Refik's children see the newly dug grave and for the first time contemplate their father's death. Long buried disagreements resurface. Refik's older daughter, AYHAN(43) opposes to transfer the family land into İhsan's name. The discovery that their sacrificial sheep is pregnant and can't be slaughtered adds to the taut atmosphere. Refik leaves to find the Syrian boys.
-----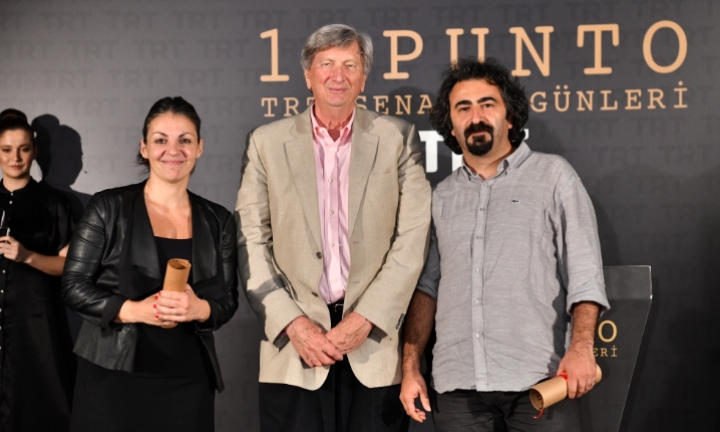 EMPIRE OF THE RABBITS
CREW
Yönetmen: Seyfettin Tokmak
Senaryo: Seyfettin Tokmak
Yapımcı: Yaman Film Yapım – Seyfettin Tokmak
SYNOPSIS
Musa, 11, lives with his father Beko (Bekir), 42, in a single-story mud-brick house in Keban town in Elazığ province. His father, who makes his living by running errands in rabbit-hound races, is told by the manager of a private education center that if he can get a medical report for his son, he can get a disability pension from the government. However, Musa has to take lessons from Nergis, 11, about how to move and behave like a disabled child. Although he is afraid of being a disabled forever, he begins his education in the rehabilitation center where it's hard to understand who is really disabled and who is not. He finds out that Nergis also has to pretend to be disabled because of her mother working at the center. Musa pulls Nergis into his dream of a rabbit empire founded in an old mine with all the rabbits Musa could save from the traps and the hound races. The two friends put up a dangerous fight to save the rabbits from traps and themselves from disability.
-----
12 PUNTO TRT SCRIPT DAYS
PREBUY PRIZE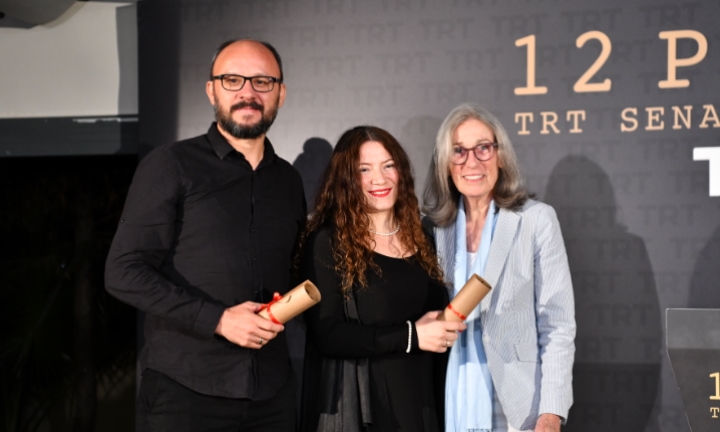 THREE FRIENDS
CREW
Director: Nursen Çetin Köreken
Writer: Nursen Çetin Köreken
Producer: Dramayapım Film – Nursen Çetin Köreken
SYNOPSIS
Mercan (14); is the only child of a mother who cleans as ewing shop at nights and a father who works as a watchman at the constructions. His parents is about to divorce due to economical problems. Mercan has been working different odd jobs since he was little. And now, he collects salvage and sell them. Yunus's (14) parents were killed during an armed assault while they were working as musicians at a wedding. Yunus who is a Roman predecessor, lives with his elder grandfather and plays clarinet since he was a child. Bilal (14) escaped from the war in Syria but his parents stayed there. And now, Bilal makes a living with collecting wastepaper on the streets and lives with his uncleand his family who seal so managed to escape from the war. Many families are disjointed by various reasons such as War, armanent and economy. Either positive or negative, whatever happens in this Word, the children are the most affected ones. Mercan, Yunus and Bilal… They are three friends whose family roots and backgrounds are totally different. But they have one thing common. Although they have different reasons, they all had been deprived of the family life. Three kids whose somehow crosspaths with eachother, start a journey by taking along with them a white race pigeon. During the journey, they get to know eachother well and share eachother's stories, dreams and hopes. This one day journey has just one purpose..To rescue Bilal's parents whose still in the middle of the war in Syria by using the prize money their pigeon would win from the race.
-----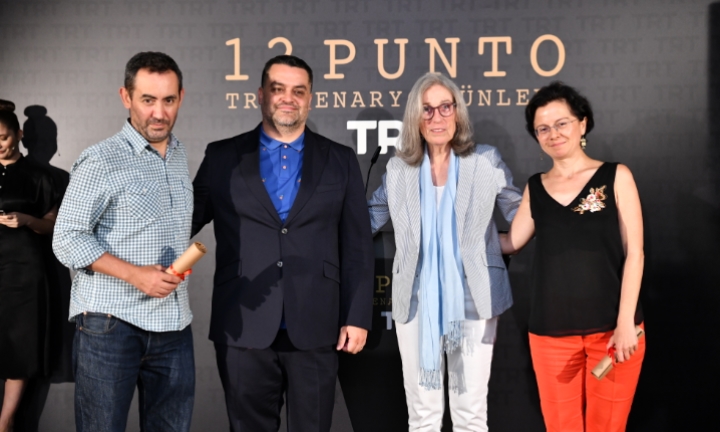 LIKE CRANES
CREW
Director: İffet Eren Danışman Boz
Writers: İffet Eren Danışman Boz – Eyüp Boz
Producers: İEDB Film - İffet Eren Danışman Boz - Mustafa Karadeniz
SYNOPSIS
Mama Gülsüm, the authoritarian matriarch of the Aksak Family that belongs to the Sarıkeçili Yoruks has started to prepare for summer migration. However, members of her family and other families don't share Mama Gülsüm's ideas about migration. Her husband states that he is too old to migrate and wants to settle, while her son-in-law wants to sell the camels and migrate using the tractor. Gülsüm, on the other hand, believes that migration should be made in the traditional way with camels. Gülsüm's biggest supporters are her half-witted son Nurettin and her granddaughter Elif. While Gülsüm tries to persuade the people around her, a rumor that the governor's office will ban migration begins to spread. Gülsüm is determined to migrate in spite of all the obstacles she is faced with.
-----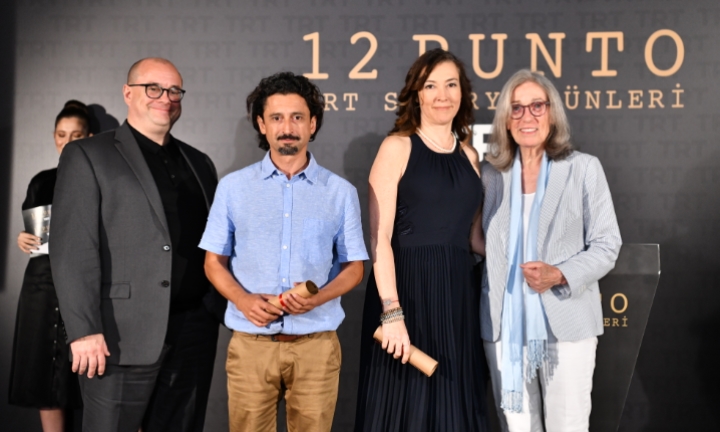 GRAFT
CREW
Director: Ahmet Küçükkayalı
Writer: Ahmet Küçükkayalı
Producer Stellar Yapımcılık – İnci Gülen
SYNOPSIS
Adem was a night watchman in a factory and an author , who was searching for his existence amongst his unpublished novels and carrying the 1980 Military Coup's traces on his body and subconscious, before his suicide. Samet is a young man, who lives with his mother in a village in the East and a shepherd who grafts trees in his spare times. Samet, who has a very special talent in drawing, is destroying his Works of art every time to send his dreams away. Samet sets off for Adem's funeral. He aims to find the reason his father, whom he never knew, left the village and to see Istanbul, which he had dreamed of. The city is a projection for the father and son who have different identities. A journey of time and space begins between Adem and Samet. As time progresses, Samet is physically and spiritually transformed into Adem.
-----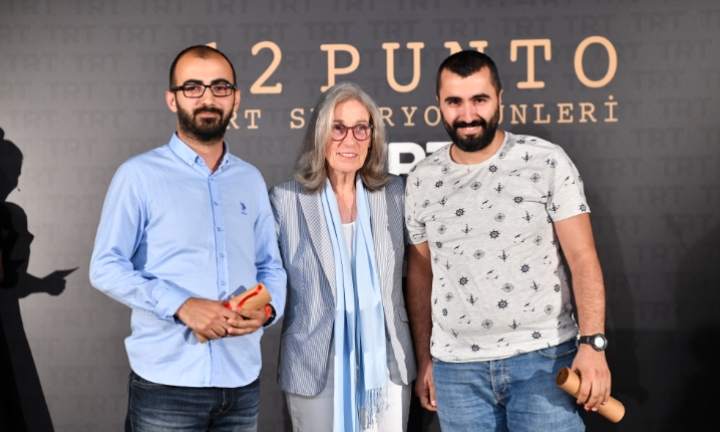 THE HOPE
CREW
Director: Orhan İnce
Writer: Orhan İnce
Producer: Sinemarjen Film- Orhan İnce
SYNOPSIS
Deaf and mute Bedo (7), his father Mustafa (42) and his older brother Çeto (20) live in their house which locates few kilometers away from the village. Bedo, most of the time, plays with his beloved sheep that is a memento from his mother. His father Mustafa, who doesn't earn from the husbandry as it used to be, begins livestock farming with encouragement of his friends. Bedo's older brother Çeto introduces Emin whom Çeto met him at the town and mediates his sale of livestock, to his father Mustafa. Seeing Emin buys livestock from his father everytime he comes by their house, Bedo begins to worry about his beloved sheep. And one day, Emin buys all the livestocks Mustafa has. Delivery will take place in two days. Bedo finds out that his sheep will be sold, too, and he tries to find a way to save her.To rescuing his sheep, Bedo will be in an uphill struggle which he has to carry out hidden from his father and brother.