THE WILD PEAR TREE

Director: Nuri Bilge Ceylan
Writer: Ebru Ceylan, Nuri Bilge Ceylan, Akın Aksu
Producer: Zeynep Özbatur Atakan
Co-Producers: Jon Mankell, Alexandre Mallet-Guy, Fabian Gasmia, Stefan Kitanov, Labina Mitevska, Mirsad Purivatra, Anthony Muir, Thomas Eskilsson
Cinematographer: Gökhan Tiryaki
Editing: Nuri Bilge Ceylan
Art Director: Meral Aktan
CAST
Doğu Demirkol
Murat Cemcir
Bennu Yıldırımlar
Hazal Ergüçlü
Serkan Keskin
Tamer Levent
Akın Aksu
Öner Erkan
Ahmet Rıfat Sungar
Kubilay Tunçer
Kadir Çermik
Özay Fecht
Ercüment Balakoğlu
SYNOPSIS
Sinan is a young man who is always interested in literature and wants to be a writer. Starts spending all his energy to find the money to suppress the young man book returned to the village where he was born in Anatolia, but his father will be trouble for the debts from the past ... Nuri Bilge Ceylan's eighth feature film, the Ahlat Turkey leg of the Tree of producer Zeynep Özbatur undertake Atakan.
THE PIGEON THIEVES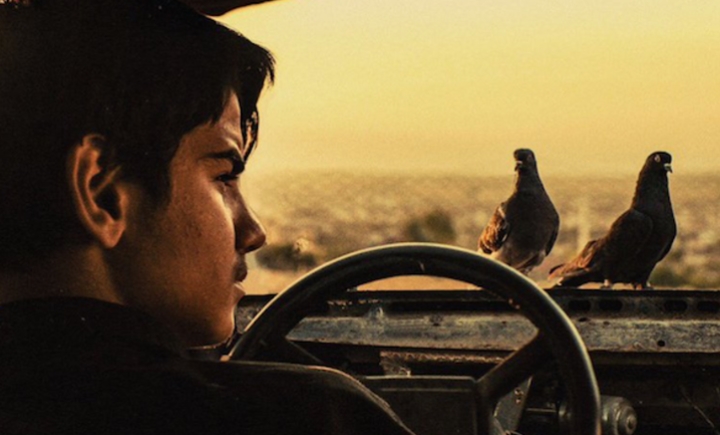 Director: Osman Nail Doğan
Writer: Osman Nail Doğan, Samet Doğan
Music: Ali Saran
Producers: Sinan Sertel, Turgay Şahin
Cinematographer: Mehmet Başbaran
Editing: Naim Kanat
Art Director: Emel Erden
Casting Director: Kutay Sandıkçı
Production Design: Çağrı Aydın
CAST
Seyit Nizam Yılmaz
Mert Buğra Tataroğlu
Gökhan Yıkılkan
Kutay Sandıkçı
Burçin Sezen
SYNOPSIS
The Pigeon Thieves tells the story of a young boy trying to make his friend's dream come true with the pigeons he stole. Mahmut is a young man who lives with his elderly father in a district of Yozgat. In the district, which lacks the noise and chaos of big cities, everybody's only struggle is pigeons. County residents spend their time caring for their pigeons and feeding them. Interested in the beauty and abilities of the pigeons, the people almost start selling them for a car price. The biggest dream of Mahmut, who loves pigeons very much and steals pigeons that he finds beautiful at night with his friends, is to have the best pigeons. One day a pigeon's escape changes Mahmut's life unexpectedly. Mahmut finds his pigeon nested on the roof of a house. Thanks to this, Mahmut, who met the 8-year-old son of the house, Ismail, now steals the pigeons to fulfill his new friend's dreams.