IT MUST BE HEAVEN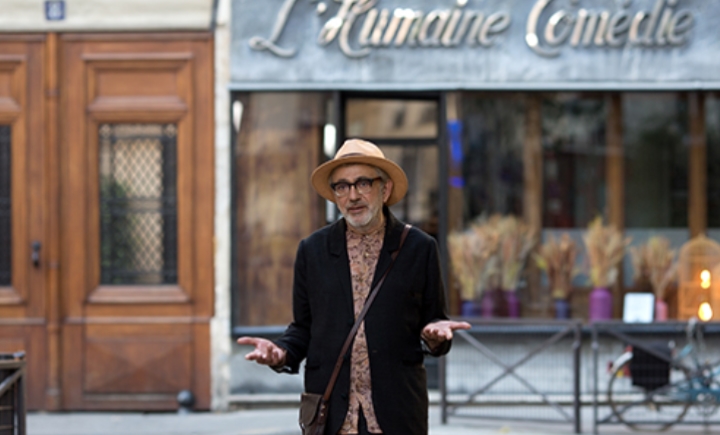 Director: Elia Suleiman
Screenplay: Elia Suleiman
Line Producer: Baher Agbariya
Producers: Thanassis Karathanos, Michel Merkt, Serge Noel, Zeynep Atakan
DP: Sofian El Fani
Editing: Véronique Lange
Art Director: David Gaucher
CAST
Ali Suliman
Elia Suleiman
Holden Wong
Robert Higden
Sebastien Beaulac
François Girard
Basil McKenna
Alain Dahan
Aldo Lopez
Stephen Mwinga
Natascha Wiese
Raia Haidar
Kamil Silbak
Mathieu Samaille
SYNOPSIS
Filmmaker Elia Suleiman travels to different cities and finds unexpected parallels to his homeland of Palestine.
WALNUT TREE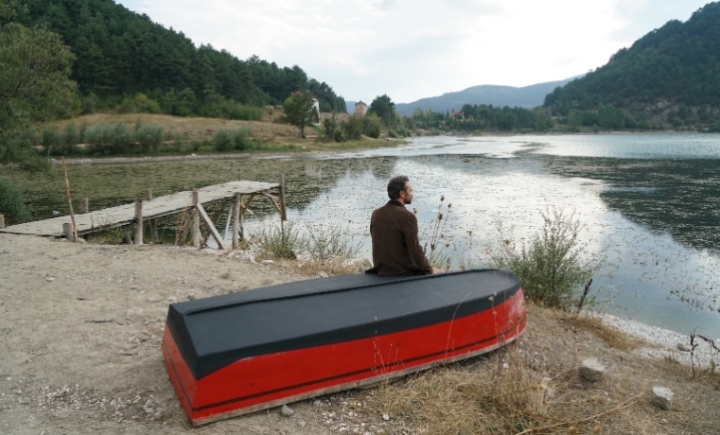 Director: Faysal Soysal
Writer: Faysal Soysal
Producers: Faysal Soysal, Ali Noori Oskouei
Co-Producer: (Türkiye-İran)
Cinematographer: Vedat Özdemir
Editing: Mostafa Khergepoush
Art Director: Nezihe Ateş
Music: Payam Azadi
Color Design: Hootan Haghshenas
Sound: Mustafa Bölükbaşı
Sound Design: Mohsen Roshan, Mohammad Javaherzade
CAST
Serdar Orçin
Sezin Akbaşoğulları
Kübra Kip
Ali Mert Yavuzcan
Rıza Akın
Şebnem Dilligil
SYNOPSIS
When he was 6 years old, Hayati secretly witnessed his guardian father's suicide (as he could not help his friend, who was killed unfairly in torture in the 1980 coup). He is currently teaching literature in a patriarchal Anatolian town. After finding out the true cause of death of his father, he is disconnected from life. In contrast to his cynical and timid structure, his marriage with the art teacher Yaprak, who has a dominant character, becomes more and more insurmountable. His wife, who also pretends the life's psychological problems, leaves him. This issue wraps around the town's mouth. An unidentified woman's body is found in the lake near the town. As no one can reach Hayati's wife Yaprak, doubts focus on Hayati. Although he knows that the vital corpse does not belong to his wife, he takes on the murder. However, Hayati witnessed the murder of the unidentified woman by her ex-husband (in the case of a woman's murder), but found herself guilty for not being able to help her. Hayati, no matter how many he runs, repeats his father's destiny in a different way.
THE MUTE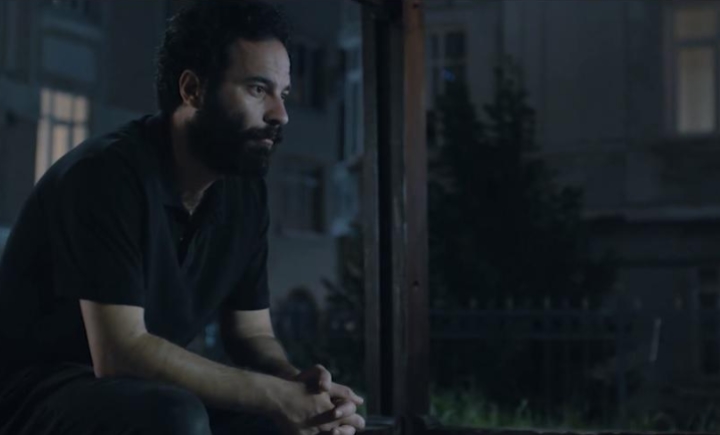 Director: Murat Pay
Producer: Murat Erdağı
Co-Producer: TRT
Supervisor: Mustafa Coşar
Writers: Murat Pay, Selman Kılıçaslan
Calligraphy Consultant: Cavide Pala
Production Consultant: Zülfikar Kürüm
Executive Producer: Halil Kardaş
Sound Script: Le Rêve Réveille
Cinematographer: Andreas Sinanos
Music: Ali Saran & Le Rêve Réveille
Art Director: Osman Çankırılı
Chief Lighting Technician: Engin Altıntaş
Editing: Taner Sarf
Sound Design: Uğur Akagündüz
Final Mix: Gökhan Alat
Sound Recording: Muhammed Mokhtary
CAST
Ozan Çelik
Mim Kemal Öke
Vildan Atasever
Emin Gürsoy
SYNOPSIS
Sami, who lives alone in a small attic, provides his living with wall painting. One day, he learns that his paternal grandmother passed away and he left a chest to him. The chest contains materials related to calligraphy. Sami does not care much about the materials in the chest at first; he even thinks about getting rid of these materials. But Selma, who she met in a library where she went for the mural, will be a turning point for her. Selma is a charming woman who has been interested in calligraphy and draws attention with her attitude of Istanbul lady. Sami steps into calligraphy with the guidance of Selma. On the other hand, he is directed to love by Eşref Efendi, a former generation, talented and difficult calligrapher who does not like the current state of calligraphy, has not accepted students for a while. For Sami, who is stuck between Selma and Eşref Efendi, he will turn into a challenging adventure where he faces his memory and will raise a fundamental question: Is there no affair without love?
THE ANT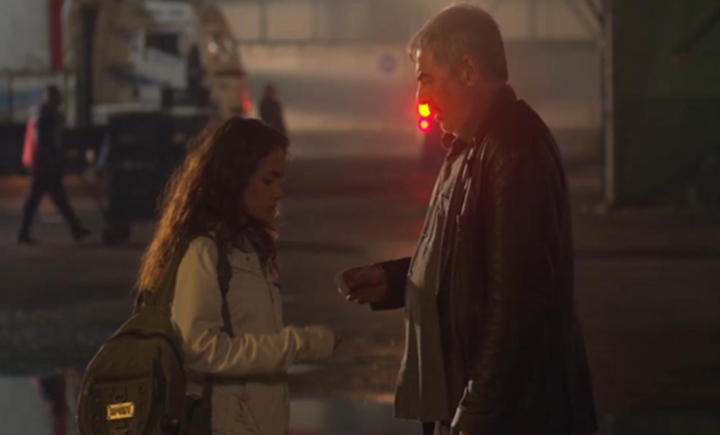 Director: Nazif Tunç
Writers: Halit Karaata, Nazif Tunç
Cinematographer: Yerkinbek Ptiraliyev
Editing: Necdet Tok, Nazif Tunç
Music: Taner Demiralp
Final Sound Design: Uğur Akagündüz, Yalın Özgencil
Color: Arda Yıldıran
Casting Director: Murat Akdağ
Visual Design: Harun Türkmenoğlu
Art Director: Vugar Aliyev
Producers: Ömer Mirac, Nazif Tunç
Executive Producer: Arif Hakverdi
Production: Halk Film Ltd.
Co-Production: TRT 2019 / 116'
CAST
Halit Karaata
Hacer Kızılhan
Oktay Dal
Jale Arıkan
Oğuz Tunç
Yaşar Karakulak
Birgen Engin
Turgay Atalay
Müge Çakır Korkut
İbrahim Kalkan
Nazif Uslu
Şahin Çelik
Murat Akdağ
SYNOPSIS
Şemsi, a driver in the transport truck, brings her a young girl where he met in Southeast to Istanbul for help. After learning that Fidan was arranged by the terrorist organization to be used in live bomb actions, Şemsi thinks that she has a share in bringing the girl to Istanbul in the actions to be carried out. Şemsi, who thinks that she can get bad results from a job she does for humanity and for the sake of humanity, is about to take the young girl to the right place without taking a disaster with her conscientious responsibility. Regardless, it will take the ant into its nest.
TRAP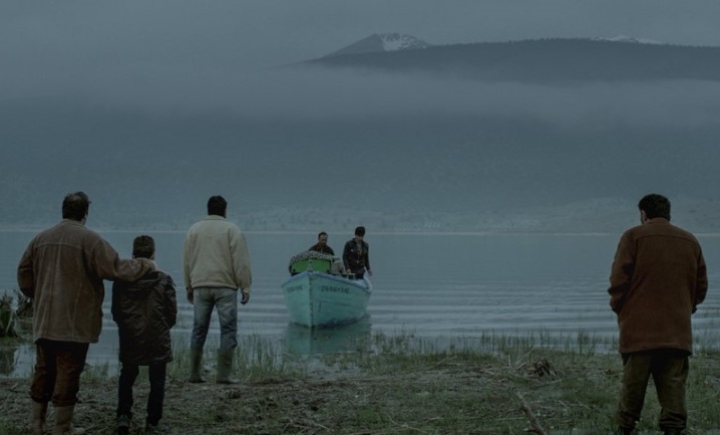 Director: Seyid Çolak
Writer: Güven Adıgüzel - Seyid Çolak
Cinematographer: Ahmet İlker Berke
Co-Director: Özge Eren
Editing: Naim Kanat
Music: Ali Saran
Executive Producer: Can Tanrıverdi
Producer: Zürafa Film - Seyid Çolak
Co-Producer: Sinan Sertel
Art Director: Alper Eraydın
Chief Lighting Technician: Arda Erkmen
Sound: Seçkin Akyıldız
Costume Design: Derya Pamuk, Emel Abik, Damla Turan
Sound Design & Final Mix: Soner Koç
CAST
Onur Dilber
Münibe Millet
Serkan Altıntaş
Yasemin Girgin
Sami Aksu
Güliz Oktar
Yüksel Akça
Furkan Öztürk
Hasan Koç
Fatih Gühan
Birol Cürgül
Mustafa Toprak
Halil İbrahim Uzun
Tolga Günhan
SYNOPSIS
The monotonous lives of five fishermen who live on an island change when one of them disappears in an unknown way. Moreover, the fact that the wild wolf, whose origin is unknown, breeds and tries to open a living space on the island, causes an increasing tension among friends.
THE HIVE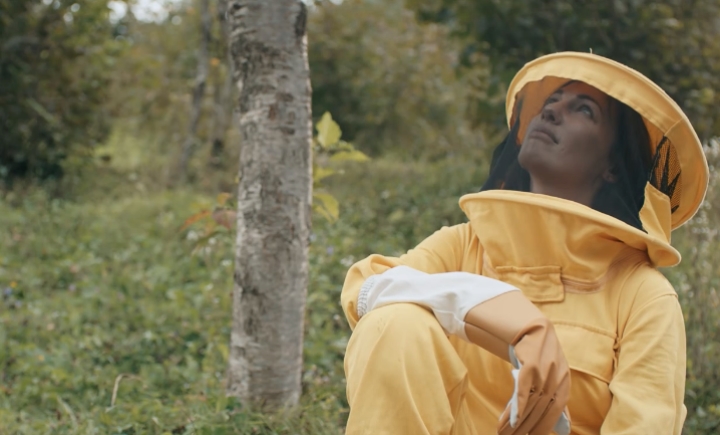 Director: Eylem Kaftan
Writer: Eylem Kaftan
Production: Canol Balkaya, Eylem Kaftan, Caba Film
Co-Producer: Mustafa Karadeniz
Executive Producer: Meryem Üzerli
Cinematographer: Serdar Ünlütürk
Editing: Erkan Erdem
Music: Emir Ersoy
CAST
Meryem Üzerli
Feyyaz Duman
Hakan Karsak
Burcu Salihoğlu
Sennur Nogaylar
Dizem Kaftan
SYNOPSIS
It is a border town surrounded by misty pine forests, even its existence has been forgotten. The apiary, which once brought a legendary honey, was on the verge of extinction with the last few hives. Although Ayşe is initially opposed, her heart does not allow to reject her mother's last request. With his temperament, breaking his grip, he turns his dream of turning his fairy tale honey into a world brand in a short time. However, Ayşe's dream is upset by an unexpected guest. As a giant bear searches for new food sources in a changing geography with the increase of settlement areas, it is based on the purity of Ayşe.
OMAR AND US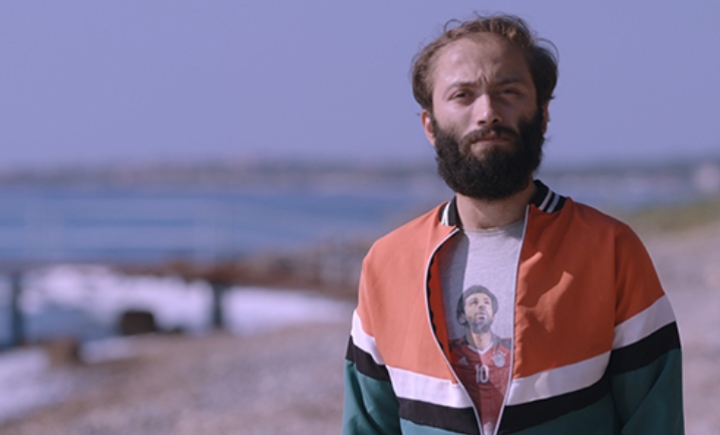 Directors: Maryna Er Gorbach - Mehmet Bahadır Er
Writer: Mehmet Bahadır Er
Producer: Mehmet Bahadır Er
Production: Protim
Production Supervisor: Serdar Çağlar
Executive Producer: Ata Yılmaztürk
Cinematographer: Aydın Sarıoğlu
CAST
Cem Bender
Tajsher Yakub
Menderes Samancılar
Hala Alsayanah
Uygar Tamer
Ushan Çakır
Timur Ölkebaş
Ali Emrah Doğan
N'Sele Celia Sophie
Volkan Girgin
Sedef Girgin
Savaş Sezer
SYNOPSIS
Ismet is a newly retired soldier after serving as a border for many years. Due to the difficulty in communicating, his son escaped from himself and went to America. His wife Fetihe also wants to go to his son. Turkey | Ismet, who continues to live in a winter site on the Greek border, finds himself in the events he does not calculate when his neighbor Sabri begins to host his two immigrants in his home, which saves his life. He discovers that his life is not as "perfect" as he thinks. OMAR AND US deal with immigration through the neighborhood theme; It is a film that reflects the extent to which our ownership and status we have influenced us to make free decisions in life, which will enable us to face our prejudices. The main characters of the movie Omar and Maria Syrian living in Turkey as immigrants is portrayed two players.
LONG TIME AGO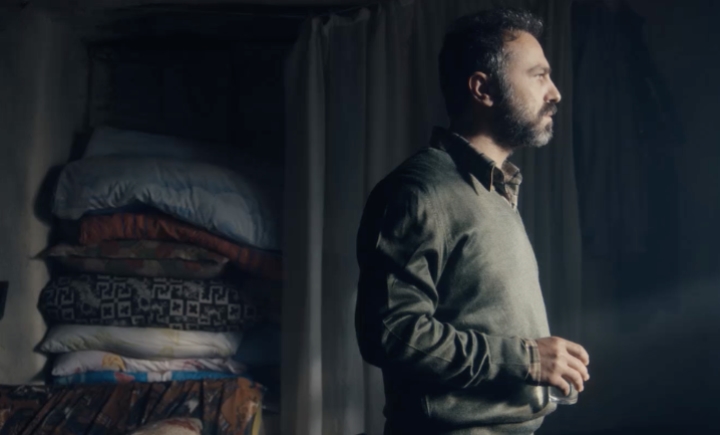 Director: Cihan Sağlam
Writer: Cihan Sağlam
Cinematographer: Deniz Pişkin
Editing: Cihan Sağlam
Music: Uygur Yiğit
Art Director: Ufuk Özek
Sound Supervisor and Final Mix: Meriç Erseçgen
Producers: Cenk Özçelik, Cihan Sağlam (CSC Film)
Co-Producers: Cavit Çetin Güner (Kuzen Film), Armağan Lale (Filmada)
CAST
Onur Dikmen
Serdar Orçin
Reha Özcan
Nihan Dengiz Okutucu
Ümit Çırak
Esra Bezen Bilgin
Zeynep Kaçar
Sevinç Erbulak
Murat Garipağaoğlu
Sedat Kalkavan
SYNOPSIS
Murder and atonement to be paid in the abandoned swamp ... An authoritarian father and two siblings who could not escape turning into their father's day after day ... Ahmet is married to Sevgi, who runs a hairdressing shop in the town. The marriage of the couple has not been going well for a while, and Ahmet suspects that his wife is cheating on him. This insecure and anxious state reaches its peak when a foreigner who comes to town is noticed by Ahmet. At midnight, Mehmet's phone rings at a run-down gas station away from the town. The caller is Ahmet in fear and panic. Mehmet realizes that he has no choice but to help his brother. In this long and dark night, the two brothers find themselves in the middle of the murder they unexpectedly commit.